< Back
How to install Fitbit old app
The newest Fitbit app sync method is different than before Fitbit released its smartwatches, Ionic and Versa. This new sync method is not stable, or it does not working anyway when you have a certain type of phone (e.g. Honor 10), and you use tracker from pre-smartwatch era, like Alta, Zip, Surge... In this case you need old version of Fitbit app, which have old sync method. Here is the detailed instruction, how you can install it, and how you can prevent to update automatically by google's or your phone's app-store. BEFORE YOU START, MAKE SURE YOU KNOW YOUR FITBIT LOGIN INFO (email and password)
1
Open the
Settings
on your Huawei device.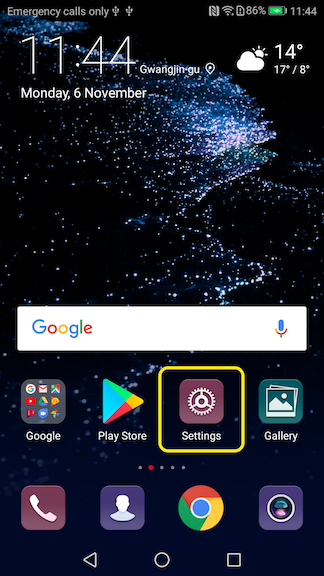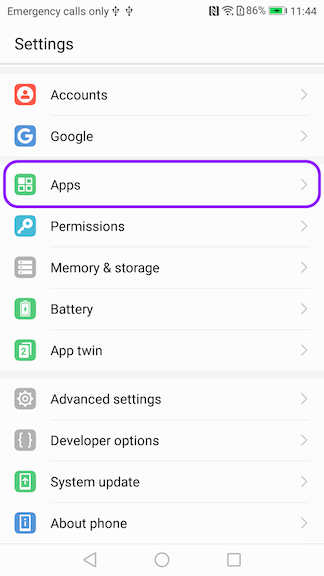 3
Select
Fitbit
, Tap on
Uninstall
, and Tap on
OK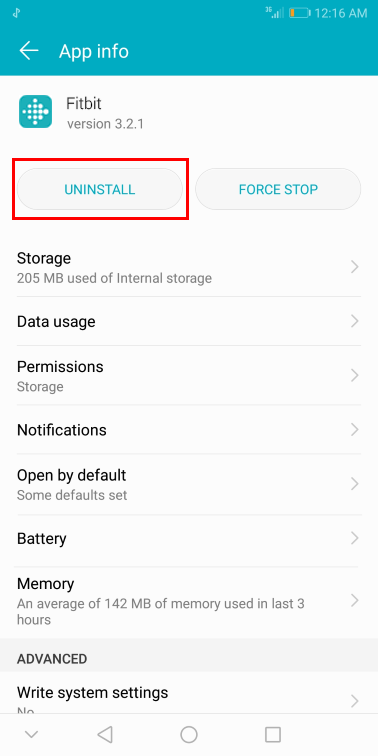 After you tap on the link, it will open your default browser, and asks for download the apk file. You have to accept everything, and download, and install the Fitbit app. Maybe Install is blocked on your device from unknown sources. In this case you need to allow it in Settings. You may have to restart the download process after you enabled the unknown sources.
5
Log in to this Fitbit app
This is an old version, some new features is missing, but you will see nothing difference when you have an older tracker.
I changed the signature of this file to prevent the auto update. The official Fitbit app have different signature than this old version.
7
After you succesfuly logged in to Fitbit app, restart the phone, and restart your tracker. Here is some help how to restart the tracker:
How do I restart my Fitbit device?